OMG… I want to do this. (Maybe Next Year – I don't have Vacation Time left this year since I will be going to Peru this summer) Their next tour is in just a few weeks, and seems to only happen once a year, in March coinciding with the International Anime Festival AnimeJapan.
https://japandeluxetours.com/japan/group/anime-japan-tours#anime3
Visiting Japan is my life long dream. (sadly, mostly just so I can go shopping for anime, game, and doll stuff lol. Although I do want to do the museums and cherry blossoms and hot springs and other cultural things too – though mostly, I'm just a big geeky nerd who loves anime and wants to go shopping – which is what this whole tour is designed for <3)
It's not that much money (well OK it is, but it's cheaper than I expected honestly). Guided 6 Day Anime Tour in Japan which includes hotels and Guides through all the "anime" spots in Japan (since I can't speak Japanese a Guide would be helpful…)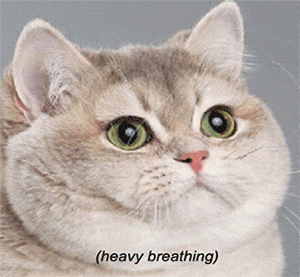 Only $1,500 a person, includes hotels for each day. I'd just have to have airfare, and LOTTTTTTTTSSSSS of money for food and shopping. Like seriously I'd probably want to have another $1,000 with me just for shopping lol. If I buy a dollfie dream or custom volks doll or something that'd eat half that budget right there. Then there's all kinds of cheap (but cute) dolls / toys / figurines, etc.
I wouldn't want to go by myself either – I would hope my boyfriend would go with me but if not then I'm pretty sure that I could find a friend or family member to take… If I had to pay for both of us that's $3,000… The tour includes several meals but I'd need money for more meals (Let's say $100 a day food budget X 5 days $500) Airfaire is probably close to $1,000 a person too So not counting shopping expenses I'd need $5,500… I want to mainly go shopping so I'd want at least $1,000 for shopping for myself that's $6,500…. which still… isn't that bad because of all the things this tour includes.
This tour includes all of the Ghibli and other museums, the largest anime stores, and even admission to an anime convention for one day. OMG and an anime theme park another day… OMG it includes real life mario kart racing too…. omg…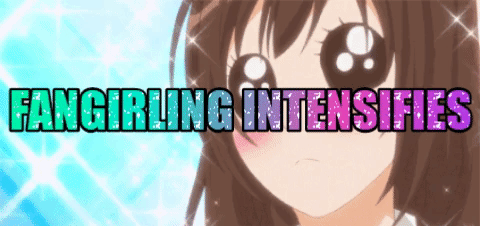 The number 1 place I want to visit actually isn't on this tour – that place is Doll Point Akihabara – Volks store where you can buy Dollfie Dreams and Asian Balljointed Dolls and Accessories – including some items available only in the store and not sold online.  But that's OK because the tour gives you free time in the evening and one free day where you're on your own without a guide.
My dream / life goal / bucket list… lol…
Now that I have my passport I can actually do stuff like this O_O!!! Now I just need money (lots of money) (and to wait for my vacation time again lol).
https://japandeluxetours.com/group/tour/anime-japan-tour-6-days-a
Tour Includes
6 DAYS
5 nights accommodation
7 MEALS
5 breakfasts
2 lunches
TRANSPORT
All transport shown
Details:
4 nights Western hotel
Daily Breakfast-Buffets and 2 Lunches included
All ground transportation in Japan during the tour
Complimentary Airport Transfers (see details)
Admission Fees, Tax & Gratuities at all included Destinations
Full time service of licensed English speaking tour guide & separate bus driver
Japan Deluxe Tours Handbook and Tour Goods Package
Free Wi-Fi in Bus & Most hotels
Travel Highlights
A day at the AnimeJapan Festival in Tokyo
A walk through the busy Shibuya Crossing
Tokyo's lively Harajuku and Takeshita Dori
The electronics and anime town of Akihabara
20+ Anime stores at Tokyo Character Street
Admission to J-World Jump Theme Park
The well known Ghibli Museum
Souvenir shopping at Harajuku Kiddy Land
Shopping and trading time at the Pokemon Center
The Gundam Base Tokyo and Lifesize Unicorn Gundam
Not Included
– Airfare
– Travel Insurance
– Optional Excursions
---
Itinerary:
Day 1
Tokyo Arrival
Arrival* Narita Int'l Airport (NRT) Haneda Int'l Airport (HND)
Arrival Transfer
Welcome to Japan! We will have transportation services to take you to your hotel. Please refer to your tour handbook for more information.
Rest at the hotel and be ready to start your exciting tour tomorrow.
**INFORMATION**
From Narita Airport to downtown hotel in Tokyo – about 90 mins(Bus)
From Haneda Airport to downtown hotel in Tokyo – about 30 mins(Bus)
Hearton Hotel Higashi Shinagawa or similar
---
Day 2
Tokyo | Sushi & Akihabara
Morning [ Tokyo ] Asakusa Sensoji Temple Pokemon Center J-World
Afternoon Tsukiji Fish Market (Lunch) ( Lunch – Sushi )
Tokyo Character Street [ Akihabara ]
Animate
Evening Return to the Hotel
Before our big day at the International Anime Fair – AnimeJapan tomorrow, our Anime tour will visit some of the best anime sites Tokyo has to offer. We first start with some traditional Japanese culture and shopping at Asakusa. Enjoy shopping at the Nakamise area and the stunning red temple that is Sensoji. We then make our way to Sunshine City to check out the Pokemon Mega Center, a must-go for all Pokemon lovers. Besides all the Pokemon goods they sell, they also have a battling and trading room for customers to interact with other Pokemon fans.
After browsing through exclusive products, we will head over to J-World, the Shonen Jump theme-park in Tokyo! Play games and win prizes based on all your favorite characters, including Goku from Dragonball, Luffy and Co from One Piece, Naruto and Sasuke, Kuroko and the rest of the Generation of Miracles, and Hinata and his team of volleyball hopefuls! Win prizes and shop to your hearts content at the J-World store before our next stop. For lunch, enjoy sushi with fish provided by the Tsukiji Fish Market, the famous fish market that provides freshest ingredients for thousands of families and businesses alike.
Following our time at the market, the tour will visit the lively Tokyo Character Street in Tokyo Central Station. The area is lined with various anime-themed shops, including a Jump Store, Pokemon Center, Hello Kitty shop, Ghibli store, and more! There's also Tokyo Ramen Street, Okashi Land, and Gachapon Street, perfect for someone who wants some lunch and to do a little more gift shopping for friends or for themselves! After our adventures at Character Street, we will head to Akihabara, the town of anime. While there, enjoy shopping ad sightseeing for the rest of the day at some of the most popular otaku destinations, including Animate. Animate carries all kinds of character goods, electronics, and games from current and popular anime/manga series.
---
Hearton Hotel Higashi Shinagawa or similar Breakfast Lunch
Day 3
Tokyo | AnimeJapan Festival
Morning AnimeJapan
Optional Shibuya Scrumble Crossing Gundam Base Tokyo (Optional) VR ZONE SHINJUKU (Optional) Ninja Trick House (Optional) CAPCOM BAR (Optional) Mario Kart (Optional)
Evening Return to the Hotel
*Evening Capsule Hotels (Optional)
Today's the big day of the International Anime Fair – AnimeJapan! Join the many cosplayers, otaku, and anime lovers of all degrees in the biggest Anime event in the world. Anime, manga, doujinshi, guest speakers, figurines, rare items, video games, limited and exclusive covers are all accessible at this large event. Enjoy your day exploring the grounds and meeting people with the same passion as you! If the fair isn't enough, you also have the option to join an optional tour at 3pm to explore the famous Shibuya Crossing and Gundam Base Tokyo to see the awesome life-size RX-0 Unicorn Gundam model (72 ft). The Gundam Base is an expansive store, museum, and features a cafe for guests to enjoy everything Gundam.
Feel free to enjoy the night at your leisure, or you have the option to enjoy the night as you wish, or sign up for a few optional excursions. We have the new VR Zone Shinjuku, an incredible VR-focused arcade, the Ninja Trick House where guests can enjoy learning how to throw ninja-stars and also learn the ways of the ninja, or a meal at the CAPCOM BAR, a themed-restaurant showcasing the best of CAPCOM, including games and themed-meals, or sign up for a MarioKart experience and drive go-karts around Tokyo dressed as some of your favorite characters!
You also have the option of staying a night in a capsule hotel for one night (additional fees may apply for capsule hotel and/or additional excursions)
(Err no thank you to the capsule hotel… Too claustrophobic for me – like sleeping in a coffin or morgue lol)
---
Hearton Hotel Higashi Shinagawa or similar Breakfast
Day 4
Tokyo | J-Pop, Ghibli, & Robots
Morning Harajuku Harajuku Crepes (JDT Recommends)
Harajuku Kiddy Land (Optional)
Omotesando (Optional)
Sailor Moon Store (Optional)
Tokyo One Piece Tower
Afternoon Ghibli Museum Robot Restaurant
Evening Return to the Hotel
We will start our morning heading to Harajuku for shopping and snacks along Takeshita Dori. This shopping area is the perfect place to get in touch with Japan's pop culture trends, and to sample some of the best crepes in Japan. After our time in Harajuku, we head to Tokyo Tower, Japan's iconic tower. Tokyo Tower has been taken over by One Piece, resulting in Tokyo One Piece Tower. Known as Tongari Island, this event is filled with attractions, wonderful restaurants, and a live-action show designed to wow fans of all ages.
Following our time at the tower, we head east to visit the famed Ghibli Museum. This animation and art museum exhibits works of Miyazaki Hayao, creator of world famous films such as My Neighbor Totoro, Princess Mononoke, Spirited Away, and Ponyo on the Cliff by the Sea. Ghibli Film fans will definitely enjoy the artistic museum, which not only exhibits the history and techniques of animation but also plays short movies in a theater room, produced exclusively for the museum.
After the museum, it's time for dinner at the Robot Restaurant in Shinjuku for those interested! Enjoy a show like none before, fusing classic Japanese elements with the dreams and fantasies of the future. The restaurant has a wild vibe and a unique experience you are sure to find entertaining.
---
Hearton Hotel Higashi Shinagawa or similar Breakfast Lunch
Day 5
Tokyo | Leisure-Free
All Day Free at your leisure
Optional Excursion Fees not included.
Opt 1 Tokyo Disneyland (Optional)
Opt 2 Tokyo Disney Sea (Optional)
Opt 3 Kamakura (Optional) -or- Nikko (Optional)
Opt 4 Mario Kart (Optional)
Opt 5 Sanrio Puroland (Optional)
Opt 6 Fuji-Q Highland (Optional)
Evening Return to the Hotel
We have cleared up the day for you to explore and enjoy Japan as you wish. You can either
1) enjoy the entire day as you wish
2) visit Tokyo Disney Land, Fuji Q Amusement Park, or Tokyo DisneySea or another theme-park
3) Join a Mario Kart day tour*
4) go on a private-guided tour through Nikko or Kamakura
For those who wish to visit Tokyo Disney Land, Fuji Q Amusement Park, or Sanrio Puroland, your tour guide will be happy to explain directions.
(additional fees may apply for additional tour options. Please contact us in advanced for this service)
*The Mario Kart experience requires an International Driving Permit. Please contact us for more information if you would like to participate.
---
Hearton Hotel Higashi Shinagawa or similar Breakfast
Day 6
Tokyo Departure
Departure Transfer
Departure* Narita Int'l Airport (NRT) or Haneda Int'l Airport (HND)
Your pleasant and memorable Japan tour ends today. The tour will disband after breakfast.
Fly home with cherished memories or enjoy your extended stay in Japan.
https://japandeluxetours.com/help/frequently-asked-questions/
---
5. Anime Japan Tour | Tokyo
Departure Date(s)
6 Days
2018 Tokyo Tokyo 03/22
5 Nights 6 Days From : USD 1,878 USD 1,784 pp
Destinations:
Akihabara Animate
Ghibli Museum
J-World
Pokemon Center
Asakusa – Sensoji Temple
Shibuya Crossing
Nakano Broadway
Tokyo Character Street
Tokyo One Piece Tower
Experiences
AnimeJapan
Robot Restaurant
Tsukiji Fish Market Lunch
Optional – Capsule Hotel
Take on Tokyo during our AnimeJapan Tour | Tokyo package! This fully escorted Japan tour focuses on all of the major anime & manga spots in Tokyo, and enjoy admission to the AnimeJapan festival! We've also included a day of leisure in the city, with plenty of suggested itineraries we can set up at your convenience (additional fees may apply).
During this Anime Japan tour, we have selected the integral destinations that showcase Japan's unique pop culture. Akihabara, the mecca of anime and electronics, is just one of the many destinations we will be visiting during this tour. Among the shops of Akihabara, we recommend a visit to the Animate store. One of the largest anime and manga store chains, you're bound to find the latest anime posters, figurines, and goods.
There's also J-World, the indoor theme park featuring Dragon Ball, One Piece, and Naruto, Tokyo Character Street, the shopping arcade in Tokyo Central Station perfect for souvineer shopping, and the Ghibli Museum where the works of Hayao Miyazaki come to life. We'll also be swinging by the long-standing Nakano Broadway and Tokyo One Piece Tower, just in case you were worried we didn't have enough anime spots on the menu. This anime tour will also covers the Gundam Base Tokyo, where the massive 72 foot Unicorn Gundam stands over Odaiba!
With so many incredible anime shopping destinations, don't forget this tour includes admission to the AnimeJapan exhibition at Odaiba's Big Sight Convention Center! There are over 100 exhibitors participating, capturing the spirit of anime and manga from fans all over the world. The exhibition not only features displays and performances, but also charity auctions, cosplayers events, meeting animators and manga artists, limited edition goods, and more. We've also arranged for an optional walking tour along Shibuya after the convention! You can also extend your vacation before / after this Anime Japan Tour in Tokyo.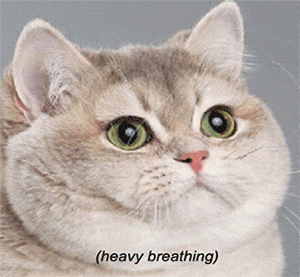 Come Join the LARGEST Anime Expo & See all the hottest anime and Manga spots in Tokyo!
Tokyo – AnimeJapan
---
OMG!!!! They have a different tour to the Tokyo Game Show and Video Games / Arcades in Japan too. A shorter one, only 3 nights.
And another one which is 8 nights and includes things like the deer park (deer just roam the streets, they're tame you can pet and feed them, etc). And includes more museums and things too.
Of course the best one is 15 days long – but it's also the most expensive.
So many awesome tours. I'm definitely doing this (probably the 6 day one) – Hopefully next year once I save up the money.
My life long dream <3