Yokaichi Uchiko, old merchants district
Yokaichi was the prosperous district of high quality wax merchants and producers in Uchiko, Ehime Prefecture, on the Shikoku Island.
Preserved as it was 130 years ago, it is an interesting and pleasant attraction, offering a half-kilometer long street lined by about 90 well maintained machiya townhouses. Many of them are featuring wooden lattice and white plaster walls, and are operating now as shops selling local products.
Click on photo for higher resolution: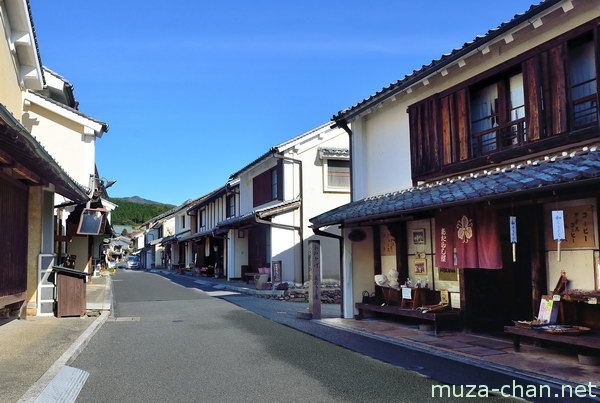 Yokaichi Old Town, Uchiko, Ehime
If you want to license my photos for commercial use, please
contact me
EXIF Info:
| | |
| --- | --- |
| | Nikon Df |
| | Lens: 24-70mm F/2.8G |
| | Focal Length: 24mm |
| | Aperture: F/6.3 |
| | Shutter Speed: 1/2000s |
| | ISO Sensitivity: ISO 500 |

<script type="text/javascript" async src="//pagead2.googlesyndication.com/pagead/js/adsbygoogle.js"></script>

style="display:inline-block;width:300px;height:250px"
data-ad-client="ca-pub-2096207740482379"
data-ad-slot="4353033172">
<script type="text/javascript">
(adsbygoogle = window.adsbygoogle || []).push({});
</script>
| | |
| --- | --- |
| | Yesterday's Japan Photo: |
http://muza-chan.net/japan/index.php/blo...s-district