Obi Castle, Otemon Gate
Rebuilt 40 years ago, the main gate of the Obi castle in Miyazaki completes the Edo Period landscape offered by the surrounding streets, many of which are lined by old samurai residences, some of them still in their original form.
The castle was an important fortification at the end of the Sengoku Jidai, when two clans, Shimazu and Ito, fought hard to own it. The castle was dismantled at the beginning of the Meiji Period, like many other Japanese castles.
Click on photo for higher resolution: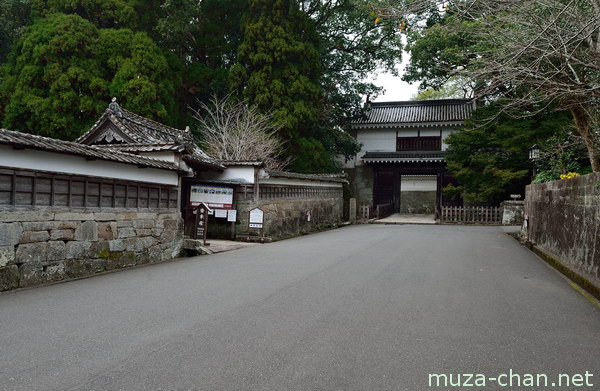 Obi Castle, Otemon Gate, Nichinan, Miyazaki
If you want to license my photos for commercial use, please
contact me
EXIF Info:
| | |
| --- | --- |
| | Nikon Df |
| | Lens: 24-70mm F/2.8G |
| | Focal Length: 24mm |
| | Aperture: F/6.3 |
| | Shutter Speed: 1/250s |
| | ISO Sensitivity: ISO 400 |

<script type="text/javascript" async src="//pagead2.googlesyndication.com/pagead/js/adsbygoogle.js"></script>

style="display:inline-block;width:300px;height:250px"
data-ad-client="ca-pub-2096207740482379"
data-ad-slot="4353033172">
<script type="text/javascript">
(adsbygoogle = window.adsbygoogle || []).push({});
</script>
| | |
| --- | --- |
| | Yesterday's Japan Photo: |
http://muza-chan.net/japan/index.php/blo...temon-gate